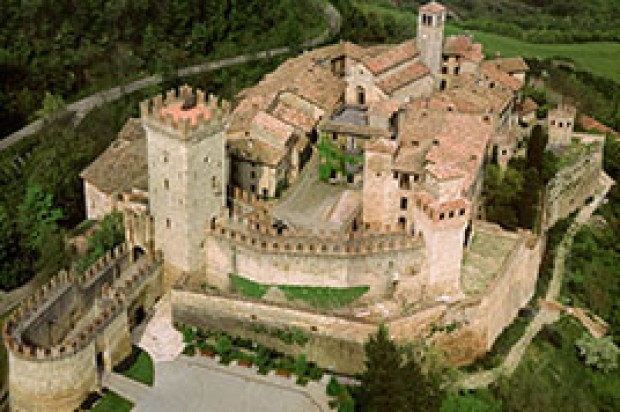 Located 100 km from Milan, Castello di Pavone is considered one of most scenic castles in the world. The fortification rises with majesty in Piedmont, on the top of a wonderful little village and it offers breathtaking views of the Alps.
Castello di Pavone, dates back to the 9th Century and its history is an amazing tale. It was originally known as Il castello fortunato, the lucky Castello.  All those who visit will be blessed with luck, prosperity and love.
Home of Wargamers 2016 could not be happening in a better place!